Colorado Wildlife Federation's Spring 2022 Newsletter
Becoming an Outdoors Woman Fishing Program May 28
Our Becoming an Outdoors Woman One Day Fishing Event is Scheduled for May 28th!
Colorado Wildlife Federation is offering our first 2022 Becoming an Outdoors Woman day program on May 28. It is a fishing clinic at Lake Lehow (near Waterton Canyon - Littleton). The program begins at 10:00 am and ends at 3:00 pm. You will learn [or improve your skill] bait fishing and/or fly fishing - your choice - either or both types of fishing. We also will include a short course in aquatics and fish ecology.
Lunch and fishing equipment will be provided but, of course, you may bring your own fishing gear if you wish. To register go to our website https://coloradowildlife.org/ or click this link BOW fishing program 5/28 registration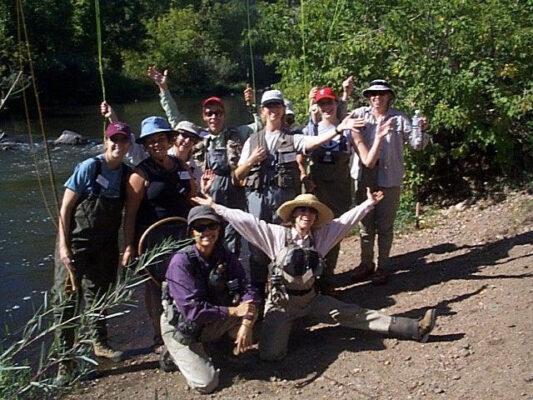 SAVE THE DATE: The next BOW event will be August 6th from 9am-1pm participants will learn to shoot trap and clays and then enjoy lunch. Colorado Clays is now owned by Colorado Parks and Wildlife. Registration will open June 1 on our website.
Colorado Wildlife Highway Crossings Bill Passes Colorado Legislature
On May 10, the Colorado Wildlife Safe Passages bill was moved from the general assembly to the Governor's desk. It provides $5 million in funding for wildlife highway crossing projects on areas of roads that experience high rates of wildlife motor vehicle collisions. In short, the Safe Crossings for Colorado Wildlife and Motorists bill (SB 22-151) will set up a "Colorado Wildlife Safe Passages Fund" with a $5 million appropriation.
A very good start. The Senate co-sponsors are Senators Danielson and Story. The House co-sponsors are Representatives McCluskie and Will. CWF has strongly supported the bill and worked within the coalition that developed the points for the bill a few months ago.
Here is the bill text:  Safe Crossings bill text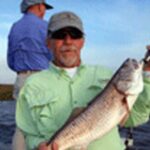 Robin Knox
Message from CWF Board of Directors Chair, Robin Knox
As we proceed into the 2022 Spring and Summer seasons here in Colorado, the promise of warmer weather and the greening of the vegetation whets our appetite for all things outdoors. Our resilience, fortitude, and patience have withstood the Covid pandemic, and fishing, boating, hiking, bird-watching, and gardening are waiting for our participation. The late winter and the very recent moisture after a lengthy dry spell, at least along the Front Range, is beneficial for the quality of wildlife habitat and water flows. The Colorado Wildlife Federation hopes that you are currently healthy and getting outdoors as much as possible.
The Colorado Wildlife Federation (CWF) has been active this Spring fulfilling our mission "to advocate and educate for the conservation of Colorado's fish, wildlife, and their habitats for all."  Our advocacy work for the year began in January with the start of the Colorado State General Assembly bills and an array of other potential actions that could affect Colorado's wildlife and wildlife habitat. CWF has participated with other organizations in either supporting or opposing bills at the State Capitol. Bills related to wildlife during the session which ended May 11 are listed in this link to the CWF news piece: Final: CO General Assembly bills relevant to wildlife
Colorado Wildlife Federation is bringing back to life our "Becoming an Outdoors Woman" program and is making a strong effort to reach out to women in underserved communities and is providing scholarships for our programming. The initial day program is a fishing clinic on May 28 at Lake Lehow. To register, go to our Becoming an Outdoors Woman webpage or click on the link above. Sales continue for the Governor's elk raffle license tickets. The drawing is on June 18 and proceeds benefit big game habitats. CWF also will begin planning for our second fundraising sweepstakes.
Colorado continues to be a crossroads in the protection of wildlife and their habitats. There is an urgent need to use every means necessary to protect the resiliency of our forests and other public lands and their ability to continue to provide the habitats and water quality that wildlife and people depend upon. As a 501(c)(3) non-profit organization, we are extremely reliant on our citizen-based monetary donations and a few grants. As an affiliate of the National Wildlife Federation, the CWF executive director, the CWF Board of Directors, and our Issues Committee work hard on your behalf to conserve habitats so that you can continue to fish, hunt and watch wildlife in our great Colorado outdoors. All in all, this is a tremendous workload for a small organization. We need your continued support now more than ever. CWF also thanks all of our past, current, and future supporters who are passionate about Colorado's wildlife and their habitats.
Robin Knox
CWF Board President
Recovering America's Wildlife Act Bill
On April 7, 2022, the US Senate Environmental and Public Works Committee passed the Recovering America's Wildlife Act bill on a bi-partisan 15-5 vote. This strong vote is a tremendous step forward. The next steps are the Senate Floor and House floor! Earlier, on January 19, 2022, the US House of Representatives Natural Resources Committee held a hearing on Recovering America's Wildlife Act bill (HR2773) and marked it up in a bi-partisan 29-15 vote.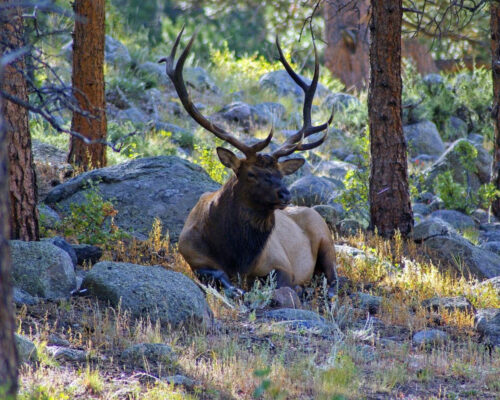 Co-sponsor Rep. Debbie Dingell (D-MI) noted that she intends to continue working to find funds to offset the cost. Colorado's Reps. Neguse, Crow, DeGette, and Perlmutter are among the 173 co-sponsors of the House bill so far. The Senate version, on which Sen. Hickenlooper is one of the 32 co-sponsors, provides for an offset. The Recovering America's Wildlife Act would bring approximately $26 million annually to Colorado for the implementation of the State Wildlife Action Plan, which outlines priorities for protecting threatened species and restoring critical habitats throughout the state. Colorado Parks and Wildlife manages the state's roughly 960 wildlife species. CWF has long actively supported this essential wildlife conservation funding bill to safeguard species of greatest conservation need in our state.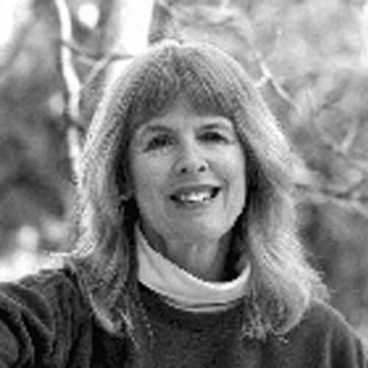 Suzanne O'Neill
Notes From the Executive Director, Suzanne O'Neill
As you know, CWF is actively involved in work to balance wildlife conservation with the exploding demand for outdoor recreational trails. For this column, however, I decided to highlight a native bighorn sheep herd habitat matter that has been in process for quite a while as it, unfortunately, appears to pit necessary habitat against development, in the context of the extremely affordable housing shortage in Vail. On May 3 the Vail Town Council voted 4-3 on a resolution to begin condemnation proceedings on the Booth Heights 5-acre parcel of land in East Vail that serves as the Gore-Eagles Nest native bighorn sheep severe winter range.
Two years ago after development on the parcel was approved on narrow votes by the Environmental and Planning Commission and Town Council, the Town negotiated with the developer, a different site was selected and housing construction is underway there. Vail Resorts, (VR) owner of the Booth Heights parcel, did not enter into the negotiated agreement.
In April VR announced its plan to construct housing on the Booth Heights parcel. Melanie Woolever, a CWF Issues Committee member and bighorn sheep expert who had been engaged in 2019 by the Town to issue a report (in conjunction with two other wildlife biologists), made a public comment at the May 3 meeting to emphasize the following key fact:
"Historically, bighorn sheep winter range likely spanned a larger area that had cliff bands adjacent to forage that was available in the winter, generally on south-facing, windswept slopes. Those days are gone and that larger historic habitat is no longer available. The bighorn sheep herd is now constrained to the very small winter range left in this area. We cannot create more cliff bands on south-facing slopes, the habitat required for this herd to survive during the cold, deep snow winter conditions. The remaining small area (Booth Heights parcel) is their natural habitat....
They have nowhere else to go that provides for winter survival." Expressing frustration that VR has been unresponsive to continued negotiation attempts, the Town Council noted that the prospect of condemnation motivated VR to show up. The hope is that negotiations may begin again to accommodate another affordable housing site and safeguard Booth Heights for the sheep, and ultimately remove the need to complete a condemnation process. CWF had been actively participating in the public comment opportunities during 2019 and reengaged in advance of this meeting with my emails to town council members and a letter to the editor published a few days before this latest Town Council meeting and vote.
I also want to highlight some of the findings from the 12th annual State of the Rockies - Conservation in the West poll, February 18, 2022. made possible by Colorado College. As in past years it is a bi-partisan poll conducted by Lori Weigel of New Bridge Strategy and Dave Metz of FM3 (Fairbank, Maslin, Maullin, Metz & Associates)."Western voters are increasingly pessimistic in their assessment of the future of nature. They are more than twice as likely to say they are 'worried' (69%) about 'the future of nature meaning our land, water, air, and wildlife' than say they are 'hopeful' (28%). That 41-point margin has increased from a 25-point margin in just the last year alone."
There are "double-digit increases in those 'worried' in Arizona, Colorado and Montana, which each increased in negative views by 10 points." The range of conservation issues the pollsters identified from voters as serious problems in the eight western states that have dramatically increased over the last 12 years, in order of seriousness, are: "inadequate water supplies, poorly-planned growth and development; pollution of rivers, lakes and streams; loss of family farms and ranches; loss of habitat for fish and wildlife; loss of natural areas; climate change; air pollution and smog; and impact of oil and gas drilling on our land, air and water." "67% of westerners want Congress to focus on ensuring we protect sources of clean water, our air quality and wildlife habitat, while providing opportunities to visit and recreate on our national public lands...." For the survey results and breakouts of states and topics included in the survey [CO, AZ, NM, WY, UT, ID, MT, NV] Conservation in the West 2022 poll