About Us
Celebrating

71 years

in 2023!

The Colorado Wildlife Federation is Colorado's oldest and most effective wildlife conservation organization.
We work effectively to safeguard our state's wildlife and habitats on public lands: their winter ranges, migration and movement corridors, reproduction areas, summer ranges and waterways they depend upon to survive.
Our membership and supporters care about wildlife – anglers, wildlife viewers, hunters, wildlife photographers, and other outdoor recreationists who believe in the conservation and stewardship of wildlife populations that define our state heritage. The 2022 annual bipartisan Conservation in the West Poll found the range of conservation issues identified from voters as serious problems in the eight western states that have dramatically increased over the last 12 years, in order of seriousness, are: "inadequate water supplies, poorly-planned growth and development; pollution of rivers, lakes and streams; loss of family farms and ranches; loss of habitat for fish and wildlife; loss of natural areas; climate change; air pollution and smog; and impact of oil and gas drilling on our land, air and water." The 2021 Poll found that 94% of Coloradans agree that our state should find money to protect the state's land, water and wildlife. The 2019 poll found for Colorado that 69% "consider themselves a conservationist" and 73% "consider themselves an outdoor recreation enthusiast." 68% "believe it is important for states to use funds to conserve wildlife corridors used by wildlife for migration." A study by GQR, commissioned by National Wildlife Federation this year, found that residents of Colorado and New Mexico overwhelmingly support efforts to protect the migratory routes of wildlife. Support reaches 85 percent in Colorado and 84 percent in New Mexico.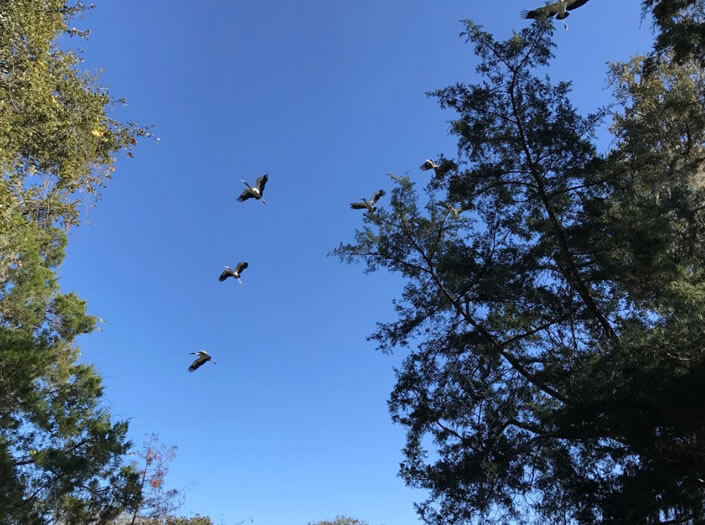 Colorado's population is projected to likely to reach 8.7 million by 2050. Development on our public lands, if not carefully planned with wildlife fully considered at the start of a planning process, threatens iconic native species such as mule deer, elk, sage grouse and cutthroat trout. Impacts have been documented by respected wildlife biologists, including CWF members and supporters. As to energy development, as Coloradans and Americans, we recognize the need for responsible energy development. Yet we also know that energy development need not, and must not, jeopardize our remarkable wildlife resource and the sustainable economy that depend on healthy populations and habitats. Similarly, trails-based recreation development must be planned in balance with wildlife needs.
We do not shy away from this formidable challenge. As advocates for wildlife, we will demand that the needs of wildlife be fully considered and addressed before development is planned on public lands – not as an afterthought. Colorado's wildlife is worth sustaining!