Education
Great opportunities abound to become involved in important, on-the-ground wildlife habitat projects and in other types of learning about wildlife.
Student Chapters of CWF:
CWF encourages college students who want to do more for wildlife to form a student chapter of CWF. We formed a student chapter at Metropolitan State University of Denver in February 2013. Our hope is that these students will become lifelong members or supporters, and even consider a career in natural resources, as they become informed and empowered to participate in key wildlife issues. If you are interested in forming a student chapter, we will be pleased to offer guidance and expertise.
CWF's Student Chapter at Metropolitan State University of Denver:
CWF's student chapter at Metropolitan State University of Denver, founded by CWF former board member and professor Ashley Rust, has completed several projects. One of the students' project was to monitor bluebird boxes on Jefferson County Open Space. The group monitored six nest boxes twice a week, beginning in mid-May. They report the data to Jefferson County Parks and Open Space. Last year three of the six boxes were occupied with nests full of 15 babies. Earlier this spring the chapter engaged in native seed collection at the Rocky Mountain Arsenal National Wildlife Refuge – four-winged saltbush seeds and rabbit brush seeds. They also built 24 bat boxes. Last fall they mechanically removed Russian olive trees, a noxious weed, from an area of South Platte Park. Stay tuned!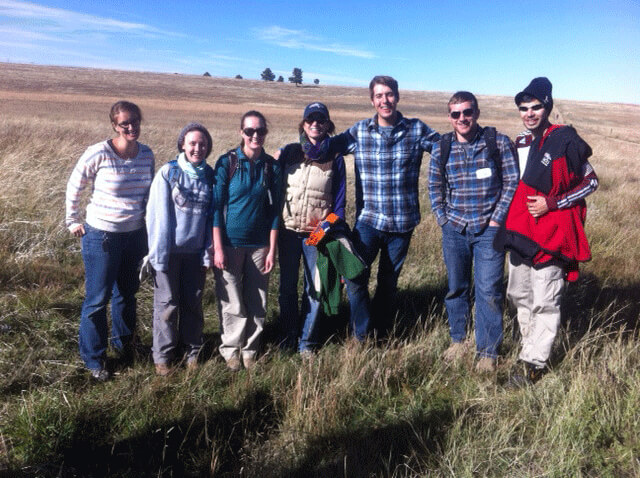 CWF Offers Nature Education Programming PowerPoint CDs for Grades K-12:
Program Choices:
Life on the Prairie: The wildlife, history and habitat of the Colorado prairie. View excerpts from "Life on the Prairie."
Colorado's Life Zones: Compare and contrast adaptations and human use of habitat zones from the plains to the alpine areas.
Wetlands: What is a wetland and what lives there? (Powerpoint coming soon!)
Threatened and Endangered Species: A discussion of the history of individual species, the causes of species decline, what is done to help prevent listing and what can be done to help threatened and endangered species.
The complete PowerPoints can be ordered by emailing CWF at or (303) 987-0400.