Win a Special Mountain Getaway to the Glen Eden Resort near Steamboat Springs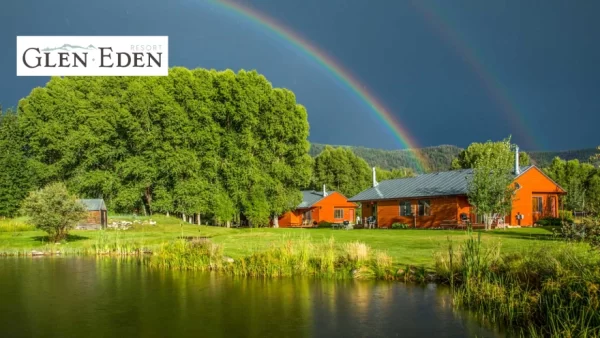 This wonderful get-away package includes 3-day lodging for up to 6 people at the beautiful Glen Eden resort, $500 in spending money, and a Fishpond backpack. Enter the CWF sweepstakes (code will be auto-applied with 25% more entries) to win by clicking here. 
Colorado GivesDay is December 6: Please Support CWF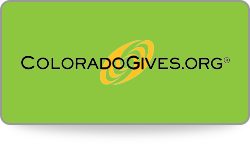 We appreciate your support last year and hope you will consider us again this year-end. Please make a year-end donation on or before December 6. All donations prescheduled for December 6 as well as donation made that day to CWF via ColoradoGives will be matched on a sliding scale by Colorado GivesDay sponsors. Click here to schedule your donation. Thanks!!!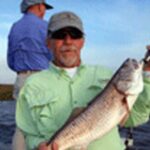 Note From The Colorado Wildlife Federation Board President Robin Knox
As 2022 draws to a close, the Colorado Wildlife Federation continues to fulfill our mission "to advocate and educate for the conservation of Colorado's fish, wildlife, and their habitats for all."  Our advocacy work began in January with the start of the Colorado general assembly and consideration of potential actions that could affect Colorado's wildlife and wildlife habitat, and has continued all year with work to safeguard and improve habitats through various public lands management planning processes by the Bureau of Land Management, US Forest Service, state and local agencies. We also focus on opportunities to enjoy Colorado's wildlife through the many types and styles of outdoor recreation that make this state a premier location for such activities.
This year the CWF has received grants from the National Wildlife Federation and Colorado Parks and Wildlife Partners in the Outdoors program ($47,000) to expand our educational and social outreach programs such as Colorado Becoming an Outdoors Woman (BOW) and Hispanic "Vamos a Pescar" fishing events. There is a catch though. CWF needs to match these grants with outside funding! The CWF is embarking on a six-month fund-raising quest. As supporters of CWF, we need and request your financial support as we end 2022 and enter 2023. It is vital that we meet our $60,000 fund-raising objective by March 31, 2023. So my request to you, as 2022 ends, is that you make a donation to the Colorado Wildlife Federation when you consider your philanthropy giving for 2022. As a 501(c)(3) tax exempt non-profit organization, we are extremely reliant on our citizen based monetary donations. As an affiliate of the National Wildlife Federation, the CWF executive director and the CWF Board work hard on your behalf so that you can continue to hunt, fish, and wildlife watch in our great Colorado outdoors.
Camp Hale and Thompson Divide
On October 12, 2022, President Biden designated the 53,804-acre Camp Hale-Continental Divide as a national monument pursuant to the Antiquities Act. During World War II, Camp Hale had served as a training facility for the Army's 10th Mountain Division and the designation honors their legendary service. In addition, "the designation will safeguard important wildlife habitat in the upper Eagle River watershed, expand fishing and hunting opportunity and provide an economic boost for communities in the area," said CWF board president Robin Knox. "We are grateful for the collaboration and leadership that made this designation possible so that a broad array of wildlife species, including trout, elk, bear, and mule deer, will thrive for generations to come." "For over a decade, a broad, bipartisan coalition of Coloradans have urged the conservation of Camp Hale and surrounding area to honor military veterans and to safeguard important wildlife habitat. Hunters and anglers understand well that we are not making new habitat and that the best way to maintain our sporting traditions is to keep these important landscapes and healthy habitat intact," said Aaron Kindle, director of sporting advocacy for the National Wildlife Federation. The US Forest Service will manage the national monument. The national monument is subject to valid existing water and mineral rights and permits held by ski resorts. 
In addition, the BLM and US Forest Service announced steps to conserve the Thompson Divide area which CWF and many others have advocated for years. An environmental analysis will be conducted of the impacts of the proposed 20-year withdrawal for the 225,000-acre area that would prohibit new mining claims and new federal mineral leases. BLM's public comment period is underway and CWF will send out an email action alert in December to urge submission of individual letters.
Denver Community Habitat Certification Achieved
On October 17, 2022 Denver Parks and Recreation (DPR) announced the City and County of Denver has achieved the National Wildlife Federation's Community Wildlife Habitat Certification. Denver is the largest city in the western United States to achieve this certification. The certification process has resulted in the creation of habitat gardens throughout the city while elevating citizens' awareness of their multiple benefits for Denver's people, wildlife and water. Spearheaded by Denver Parks and Recreation, these efforts are in partnership with the National Wildlife Federation, Colorado Wildlife Federation, Denver Water, Denver Public Schools, and Denver Botanic Gardens. Colorado Wildlife Federation is a partner to NWF for Colorado certifications. Also, Denver Parks and Recreation's Wildlife Program Administrator is a member of the Colorado Wildlife Federation Board and has been an active participant in helping DPR work toward their goal of increasing wildlife education and public outreach efforts. Congratulations Denver!
CWF's Colorado Becoming an Outdoors Woman program 
This popular program offers women an opportunity to learn or improve an outdoors skill in a fun, comfortable setting with excellent instructors. CWF resumed the popular one-day programs this year beginning with a fishing clinic at Lake Lehow, followed by two trap and skeet clinics at Colorado Clays. Our Indoor Archery clinic is the next event and will be held on January 28. Registration is open! No equipment or archery experience is necessary. Click here to register. 
Highways Wildlife Crossings Projects Update
CDOT announced on November 3 that it is beginning the 1-70 Genesee wildlife crossing project. A wildlife crossing underpass will be constructed between the Lookout Mountain exit and Genesee exit. Wildlife fencing will be erected along east and westbound 1-70 between these exits. In its press release, the CDOT executive director noted that this will be the first major wildlife crossing project along the 1-70 corridor. Anyone who has driven along this stretch frequently knows how important this wildlife crossing will become both for wildlife and motorist safety. 
Wildlife crossings projects that have been completed recently or are under construction include: 

I-25 Gap Project Monument to Castle Rock (five underpasses, high fencing and one overpass currently in design)

I-25 Castle Rock to Lone Tree (high fencing, escape ramps and deer guards)

CO 13 Fortification Creek Project north of Craig (one underpass, a wildlife radar detection system and high fencing)

U.S. 24/285 east of Johnson Village (high fencing, escape ramps and deer guards)

U.S. 160 west of Pagosa Springs (one underpass, one overpass and high fencing)

U.S. 550 south of Durango (two underpasses, several small mammal underpasses and high fencing)
Governor's FY 2023-2024 Budget includes robust funding for CPW's wildlife work
On November 1, Gov. Polis released his initial FY 2023-2024 budget package that will go before the legislature's Joint Budget Committee. For Colorado Parks and Wildlife, it includes: 6 FTEs to support management and research of the state's wildlife and habitat; 4 FTEs to support wildlife research, public engagement and water project coordination and creation of mitigation plans; $4.6 million for hatchery and irrigation infrastructure improvements, etc.  There also are budget items for the Parks side of CPW to address staffing shortfalls at some of Colorado's busiest state parks.
Executive Director Suzanne O'Neill's Note
An important effort to collaboratively work to accommodate the sometimes competing interests of wildlife conservation and outdoor recreation trails is the 10 Regional Partnerships that have received grant funding so far by CPW and GOCO. Their charge is to work to "preserve and protect Colorado's world-class outdoors, iconic wildlife, and precious water resources now and for generations to come." I am proud of the work and results, to date, by Outside 285, in which I participate actively. I also participate in and am enthusiastic about the great work by SLV Go! (San Luis Valley regional partnership).
I also noted that the BLM is undertaking an important process to develop a statewide planning amendment to its resource management plans in Colorado. During the first step, the scoping phase, CWF, TRCP and others have emphasized that in addition to synchronizing its oil and gas rules with the state's wildlife oil and gas rules, balancing trail-based recreation with wildlife conservation must be addressed as well to minimize impacts to high priority habitats. 
On another topic, the Colorado Water Conservation Board convened an important conference, the Colorado Landscape Summit: Transformative Landscape Change" on November 9.
Here is the link to the proceedings  https://engagecwcb.org/colorado-landscape-summit
As few as 50% of comprehensive plans in Colorado include water conservation. But there is water conservation leadership across many Colorado water providers and partners who are and have been driving water conservation. See, for example, near the end of the lengthy, informative Summit powerpoint (included in the above link), the good work by Denver Parks and Recreation. Colorado Native Landscape Coalition, in which CWF is a founding member, too, plays a role by encouraging use of native plants that benefit pollinators as well as conserve water.